By: Women's Fitness Philippines
Father's day is being celebrated every 3rd Sunday of June. And while most families celebrate this occasion with the pillar of their homes, some celebrate this special day with their superwomen, the light of the home, their mothers. Bernice is one of those one hell of a supermom, and there are so many things we can learn from her- from a career – to life experiences – to being an independent momma.
A Careerwoman
The young Bernice was not sure what she wanted to focus on. She did a couple of jobs outside the industry of her current expertise such as selling golf shares and trafficking ads for a broadcasting company. One day, she applied as an executive secretary for a Japanese ex-pat in a manufacturing company. The HR Manager said she won't last long in the job. Little did she know that her HR journey is about to start when he offered her a role in employee welfare services. This start soon led her to navigation of various HR functions in different industries- from manufacturing to banking to BPO to Shared Services.
Her entry into the HR field happened by accident, but staying was entirely her decision. Right now, Bernice is a Human Resources executive in one of the largest Business Transformation outsourcing companies with 55K+ employees globally operating in 20 countries.
Before the pandemic, she regularly visits 10 site locations in the Philippines from Tarlac to Davao to Malaysia.Her hectic schedule also includes traveling to meet with clients and employees for various engagement activities.  
A Fighter
Behind the scenes of this career woman, Bernice's personal life was a work she equally had to navigate. Bernice became a mom at the young age of 22. Married for 15 years with her first boyfriend from College, they had 3 wonderful children ages 22, 18, and 8. Parting ways in 2015 may be the hardest decision she's ever done. Single motherhood was not an easy journey for her, especially for their children.
"While I've always been a very active person, I am the most unfit person in the family.I have epilepsy since I was 12 so I have my regular maintenance to prevent seizures and I have a couple of illness here and there that got developed overtime due to past unhealthy habits.I now have Asthma and gallstones still very small and trying to remove thru detox.

Being sick at a very young age where my doctor told my parents I can't be left alone, I can't drive, I can't work at night and in a stressful environment and I can't have children… my dad encouraged me to defy all the odds and prove them wrong by engaging in various activities and always try something new that I may be able to enjoy."
A Mother
Bernice focused on taking care of her children. She works hard day and night to make sure that she'll be able to provide for their needs– not just material things but most importantly, time. She makes sure to provide them great experiences and memories that they will surely remember and be grateful for.
As her children grow, Bernice learned to discipline them. She was surprised that she can be as hard as stone when she's disciplining them, but she believes that disciplining them while they're still young will help them develop a sense of responsibility and self-control.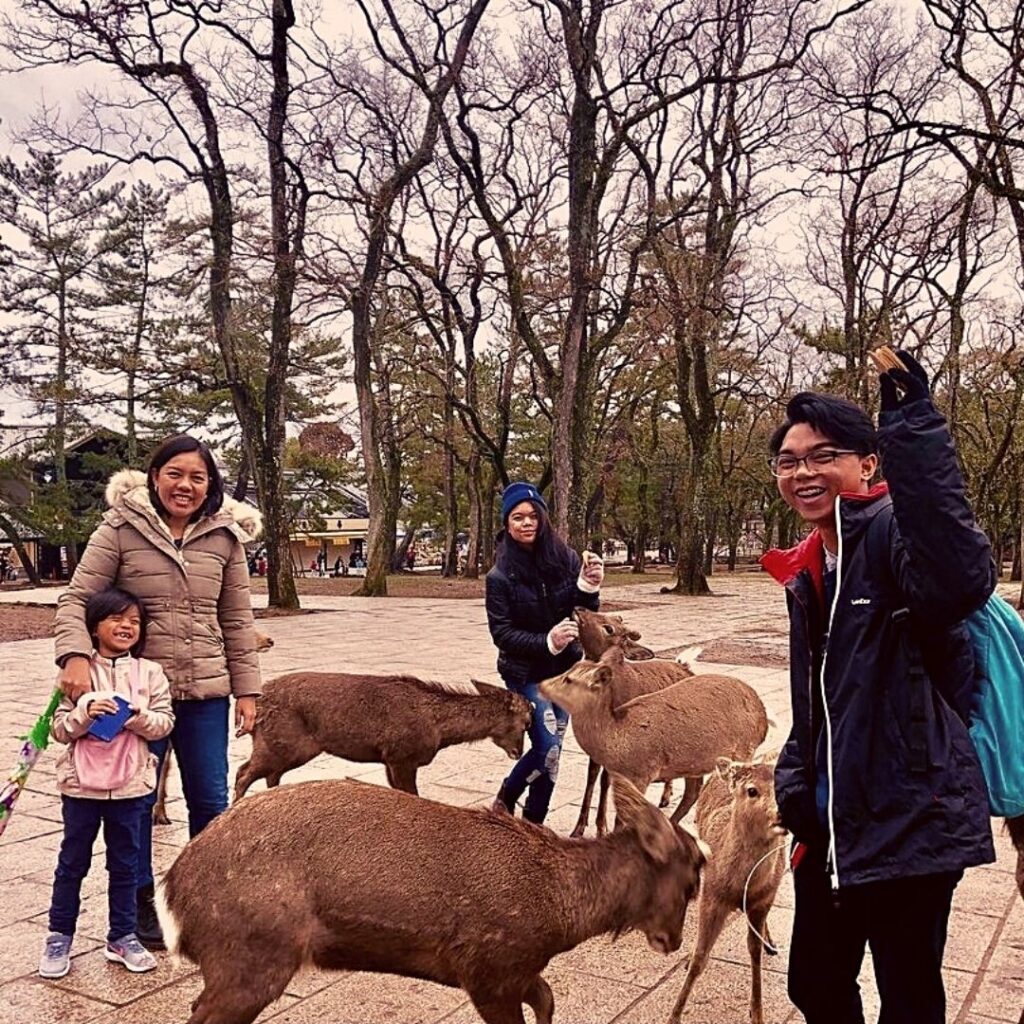 Bernice with her children.
The most challenging part is that you do not have anyone to help you or console you when things get tough. You'll have to do everything on your own. No matter how happy I am with my kids, it can get lonely at times especially when I am tired and I really don't want to talk to anyone, just looking for a hug or a shoulder to lean on and sigh over a cup of coffee or tea."
Aside from providing for their needs and disciplining them, Bernice also developed open communication with her children. She lets her children speak to her about everything and anything they are curious about. She said that having children taught her to be patient and to actively listen. Because of the age gap, each child has a different way of communicating and has their own needs.
The challenges of being a mom easily are overcome by their children's affection and Bernice is no different. 
Just hearing them say, "I love you, Mommy!", getting random kisses every day and when they say "I need a hug 'coz I need energy."
They know their mom is strong and can handle everything. She is their Wonder Woman. 
Bernice shared with us how they celebrate Father's day every year.
"The young adults are done with the letters, but my 8-year-oldcontinues the tradition. They write him a love letter. At home, we always have a simple gathering with cousins over merienda upto dinner. We also give thanks and be reminded of our dad (kid's lolo) who passed away 4 years ago."
The assumption of both mother and father roles inevitably is played by Bernice every day since 2015. But the acknowledgment of her children's needs sets her intentions and actions remind her she's already a superwoman not having to own both roles. Even though her children don't see their father in person every week, they would talk to him almost every day via video call.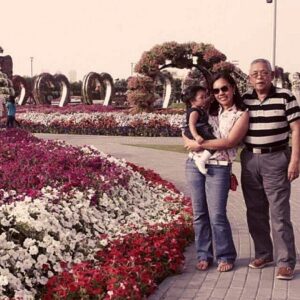 She reminds her kids of the importance of having a great relationship with their father -one she had with her own. The relationship taught her to be brave in the midst of her trials, to fight for what she loves, and to stand up for what she believes in.
ABOUT BERNICE GARCIA
She is a single mother of 3 children ages 8, 18 and 22. She is a Senior Human Resources professional with 20+ years of experience across diverse organizational domains. Currently the Associate Vice President of Human Resources in Sutherland.
Do you want to write? Share your story
or your expertise to more women.
Reach out, Be Heard, Be Felt.