5 Times MFL Showed That Women Belong in Sports
by Women's Fitness Philippines
Flag football has taken an extraordinary turn of events this year, thanks to Manila Flag Football League's grand launch. The recently-launched league has been the talk of the town since its conception in September, and it looks like it's only zooming faster in the coming years.
But what still keeps most critics wondering is how MFL took a niche sport from the shadows to the limelight in just 4 months? Flag football has been in the Philippines for decades and for the first time in its history, we're seeing celebrities and professional athletes get involved, big brands hop into the scene, and we've been reading about flag football in the last quarter than we have in the last decade.
So how is all this happening? What is the secret sauce? We've got one word for you – women.
Women Are Well-Represented Across The Board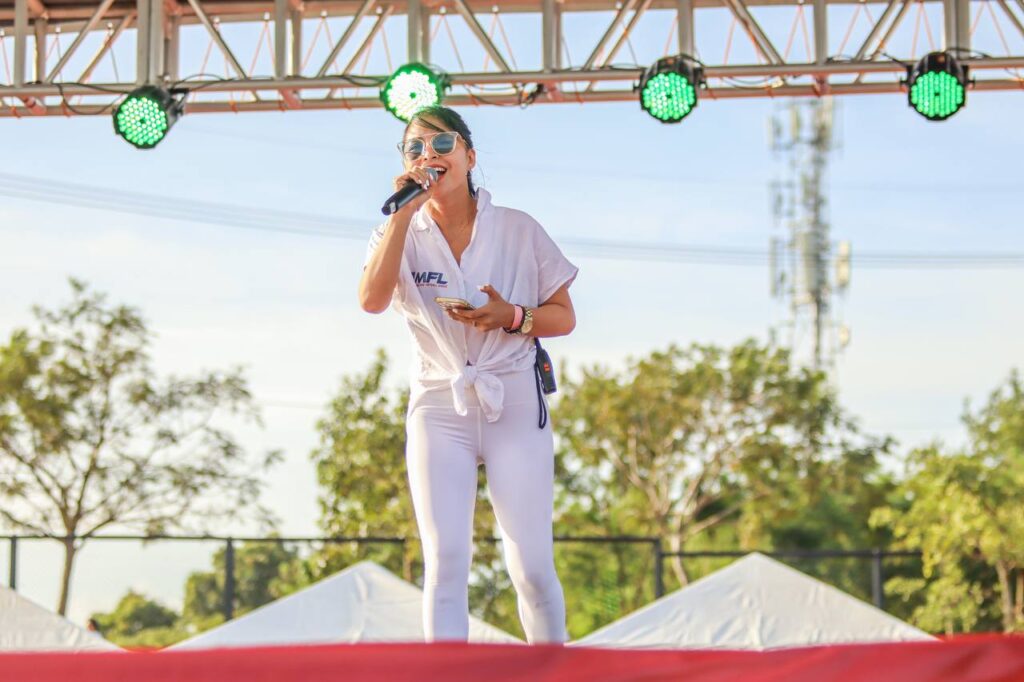 What does MFL have that most tournaments in the country don't? A female-led team! It's no secret that MFL's team has a higher representation rate than most coed sports. And while it takes pride in being able to empower women in the field of sports, MFL also does not shy away from the fact that their squad to success would not be as powerful without the help of their male counterparts. Coach Steve shares that being a part of a female-led team has helped the sport get the support its been needing. "It's gotten bigger than I've ever seen it in the Philippines, and having 2 women as business partners has really given it the perspective I guess we didn't see before. I'm glad to be a part of this team," he says.
They proudly flexed an all-female hosting cast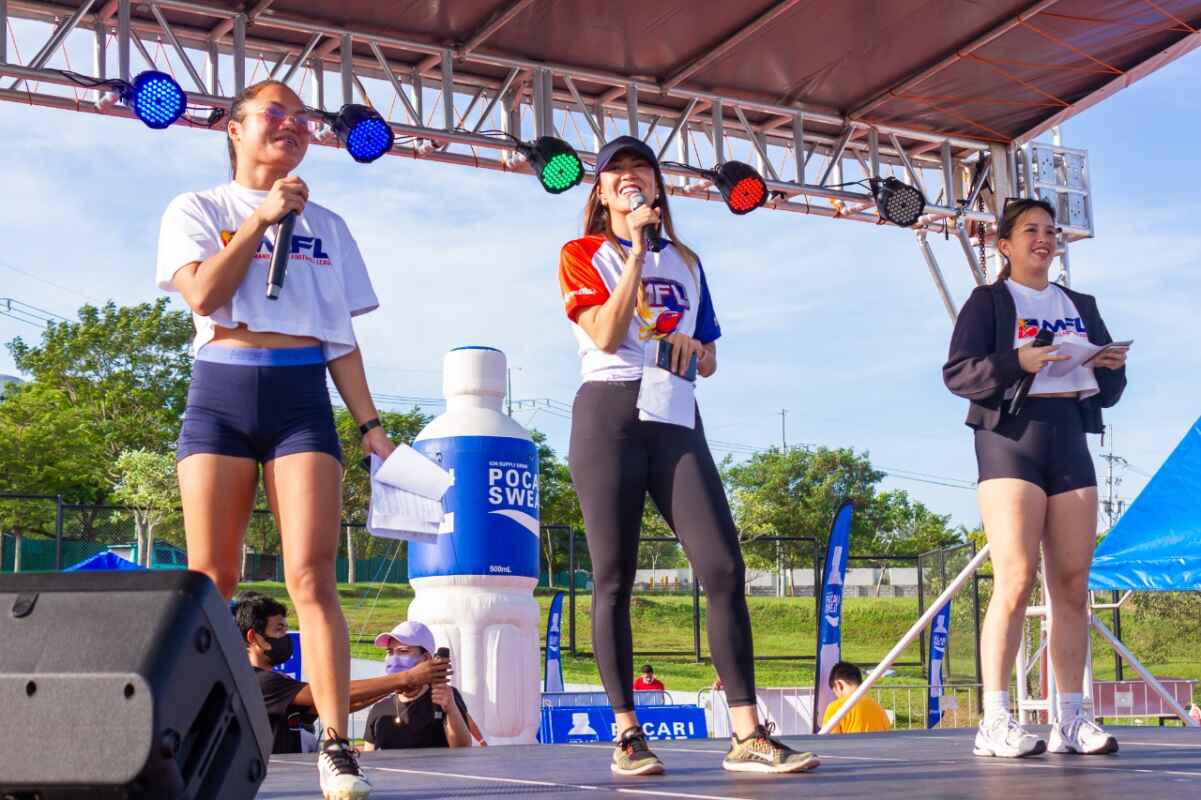 They sport both Male and Female MVPs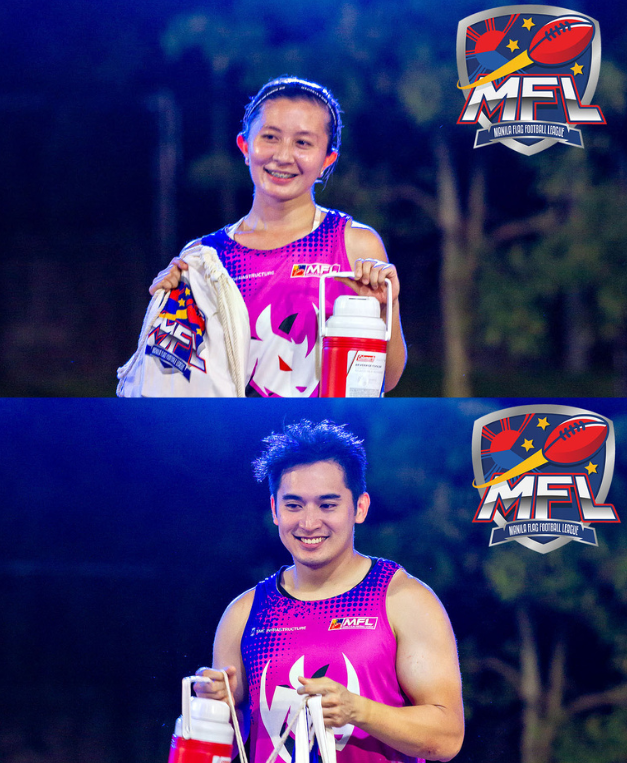 MFL's tournaments are consistently coed to give both men and women the equal opportunity to thrive on the field. To add to that experience, MFL also makes sure to reward athletes who show exceptional skills and sportsmanship through the 'Most Valuable Player' award. Now, usually only 1 athlete gets the 'MVP' title, but in MFL, two are eligible for this sport – one male and one female. Given that team Rhinos took home the gold last MFL season, Gico Almendras and Vida Gonzales were both awarded the MVP title, respectively. And while Vida currently sits on her MVP throne until next season, she's also the first-female quarterback showing up in coed 6s. Way to go, Vida!
Leading Beauty Brands Back Up Their Vision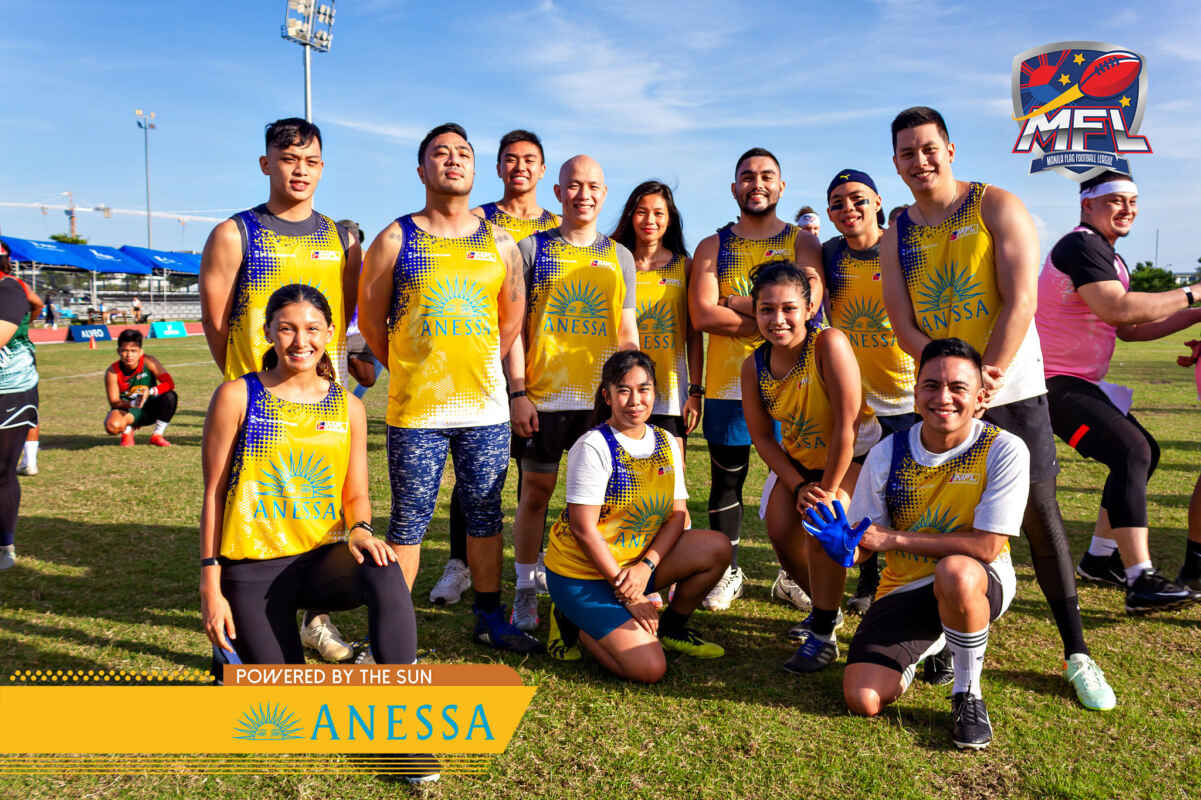 The best part of having women back up a vision is their ability to rally a community towards a common goal. Which for MFL, has always been to give Filipino athletes a chance to play on a bigger platform. And to make all that happen, they have their first supporter to thank – Anessa. Anessa has been known to be Japan's #1 beauty sunscreen for the last 20 years and has since made their way into the Philippines in 2020. But Anessa, while known as a beauty brand, is versatile and has been getting involved in sports because women much like Anessa represent more than just beauty but brawn, too.  In recent times, Anessa has been given the moniker "The only flag-football proof sunscreen" given its autobooster technology which means it's protective layer only gets stronger when in contact with heat, water, sweat, and even air moisture. So yes, beauty brands don't just belong on beauty bazaars and make up expos, they can withstand the heat and the roughness of the playing field, too.
They're Here to Flip The Script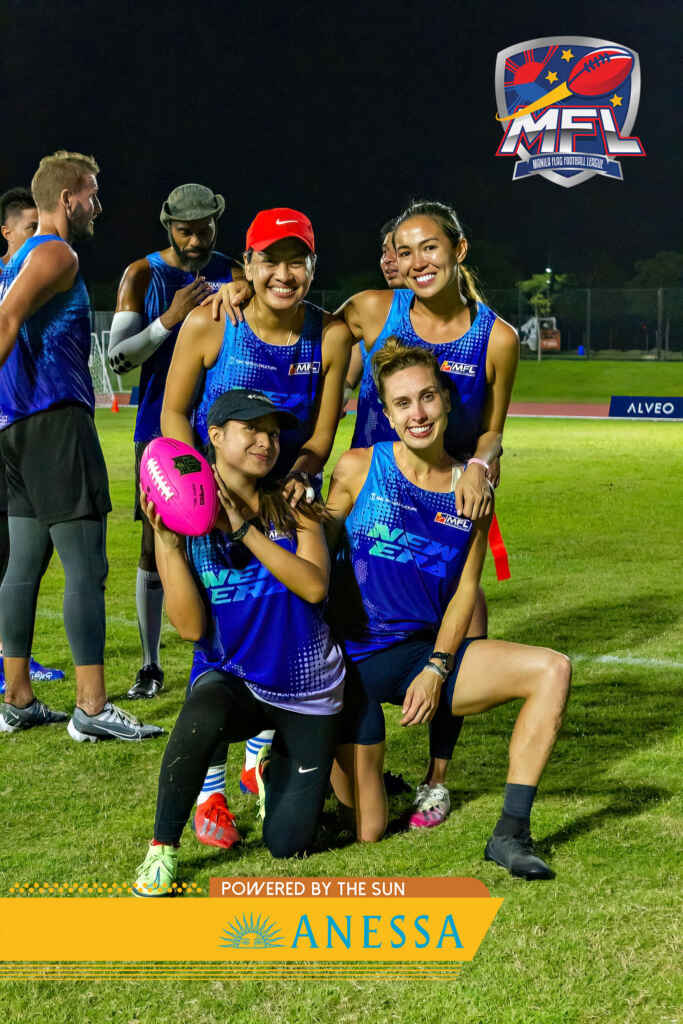 American Football is known to be a predominantly male-oriented sport because of its rough-nature, but in recent years more female athletes have been getting involved in the sport through flag football. And this coming March, The Manila Flag Football League in partnership with Women's FItness Philippines will be launching a
'Flip the Script'
edition of their traditional coed 6s tournament as a tribute to the historical women's month.
This means every team must be represented by 4 women and 2 men on the field. And in every half of the game, a female athlete must step up as the quarterback making at least 1 completed pass.

When asked about the vision behind this concept, MFL's Vice-President, Zara Carbonell shares that "Getting more women involved in flag football is definitely a goal, but including women in the conversation does not equate to silencing the men. We, at MFL, believe that both parties share an equal obligation to the community. And this isn't a competition of who does what better – it's sending a message that for us to achieve equality, we need both sectors to be in collaboration with each other. We are all teammates, after all."
The best part? Men in the community are ecstatic for their women counterparts. We're seeing Rhinos QB and captain Pereme Alina distributing the ball evenly to both male and female players. Panthers' Nina Juan stepping up into the team's leadership position. Cebu Jaguars' Joreen Genon making massive plays for her team. Dark Horse's Lizette Zamora pooling her team together and getting them ready for game day.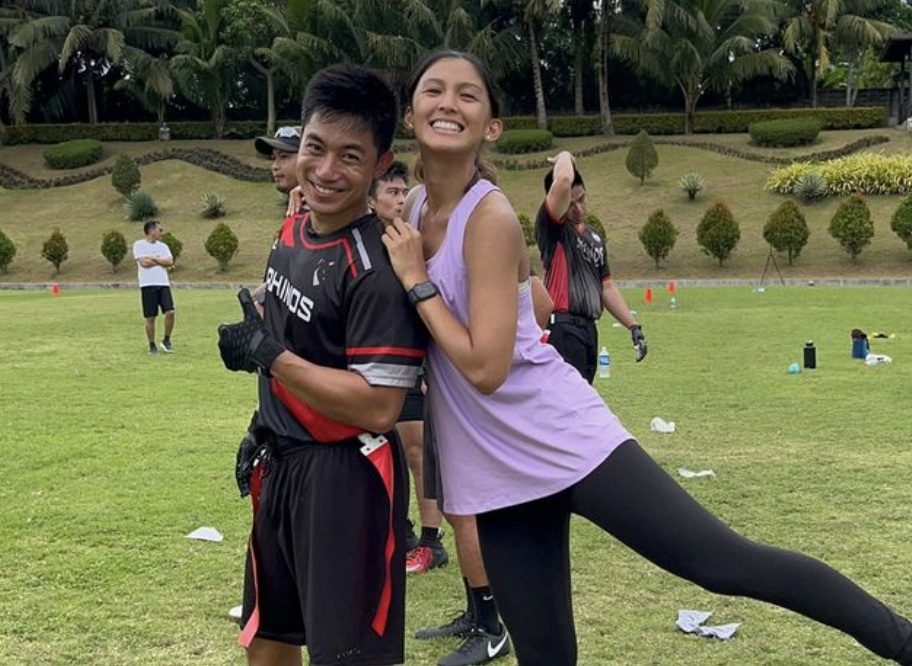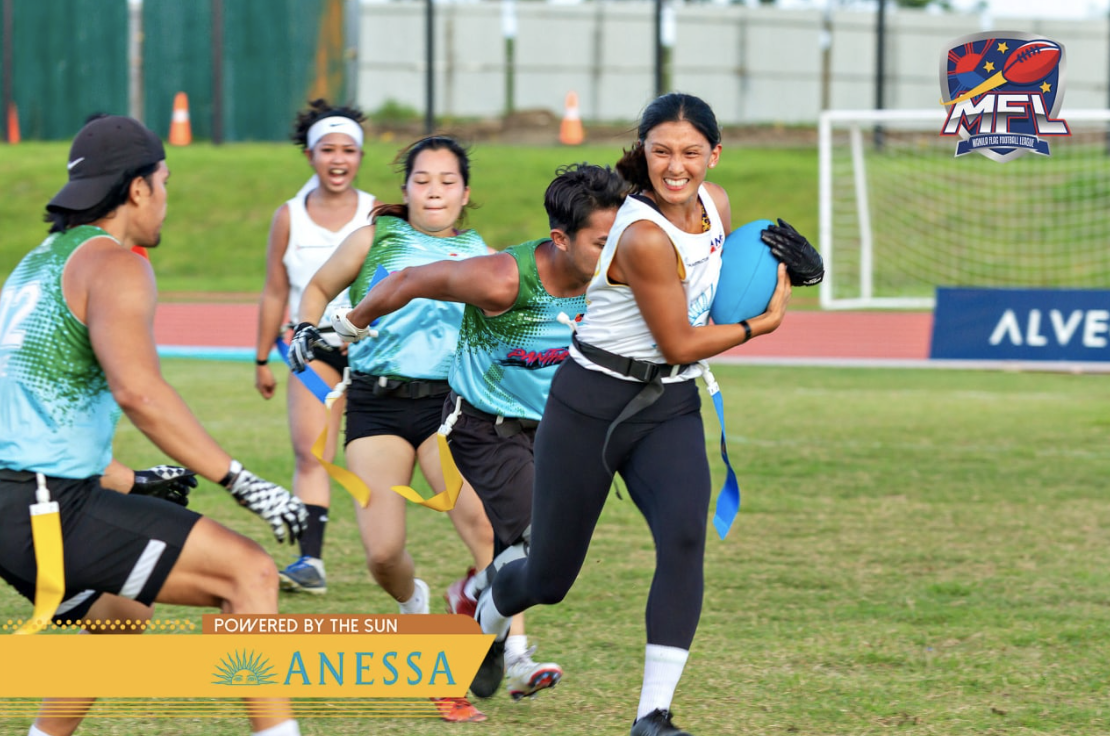 We're also seeing a trend of female spectators, who used to show up to game day supporting their boyfriends or husbands. But now they're putting on their cleats to take on the field as athletes on game day. Nothing beats a community that joins forces for one common goal.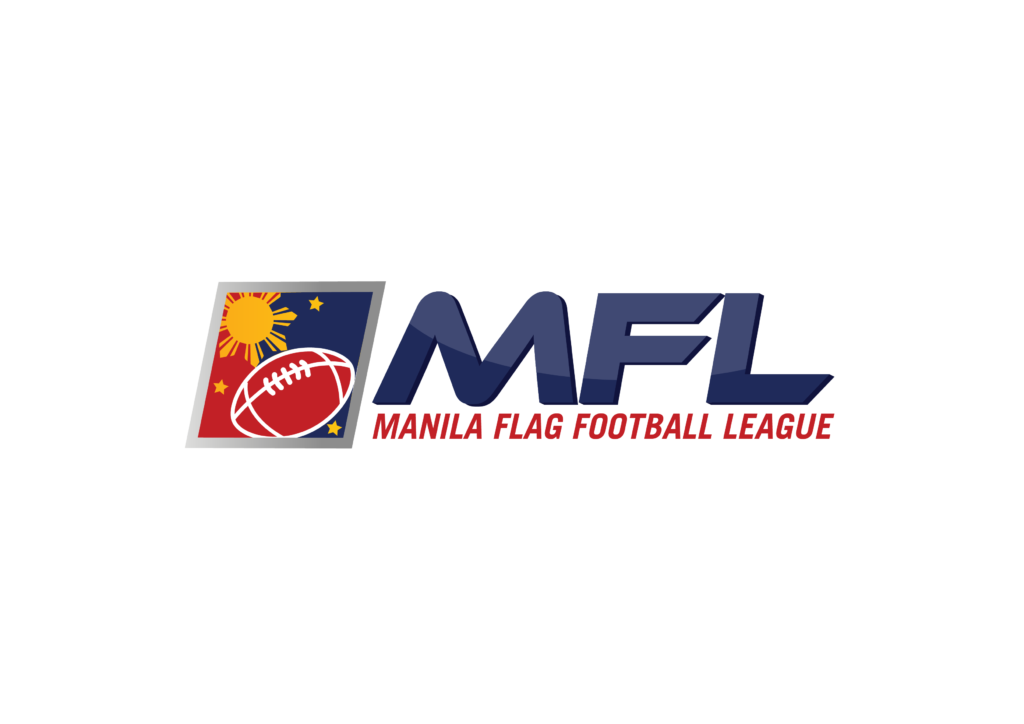 Write for




Women's Fitness PH!
We want you to collab with us!




Tell us about yourself.